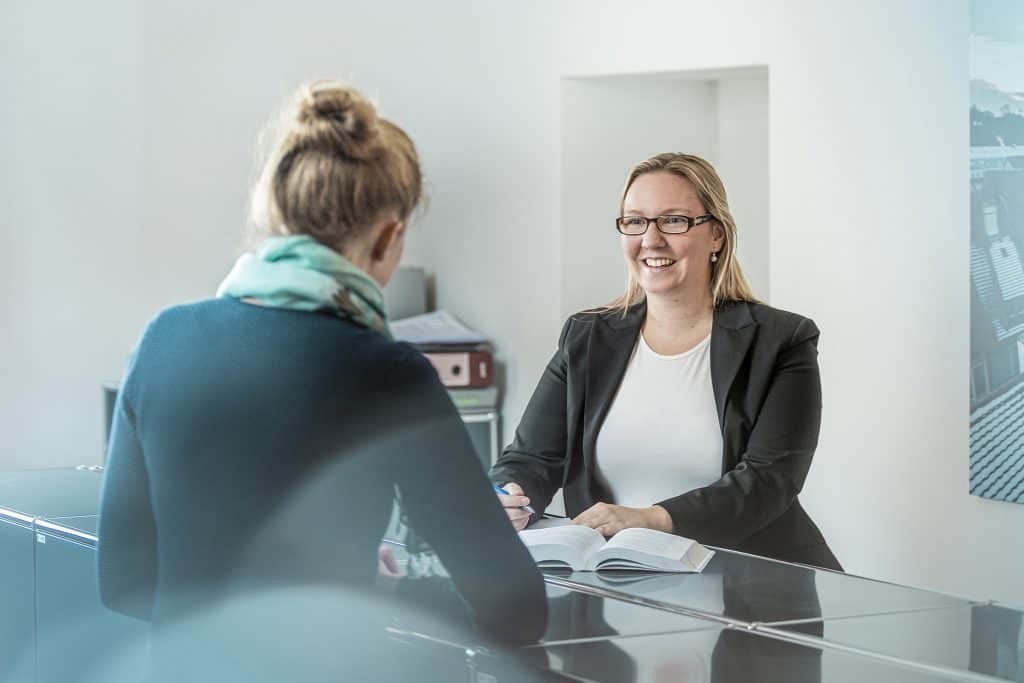 Consultancy
At what size or at what point do companies need business consultancy? Well, there's no absolute answer to this question. That's why we provide tailor-made services – also for your company: no matter if you are about to establish a company, plan a restructuring or prepare a succession plan. We as a fiduciary company gladly support you with our qualified, reliable, and experienced consultants.
Consultancy – customized success
We back you in managing your business processes so that you will hit the ground running with optimized financial and operative planning. On the one hand, this secures liquidity and on the other hand cushions the pandemic's negative impact. Our large and diversified banking and financial services network can do its part to your success as well.
Our management consultancy includes the topics:
incorporation
financial and investment consulting
business planning
fiscal planning
succession planning
business valuation
reorganization (e. g. change of corporate form as well as mergers and acquisitions)
conceptual consultancy in case of realizable or succession process
liquidation